$99 for TWO lift tickets?!
Third Best Deal Ticket
It's time to decide.
Are you an "all in" kind of person and ready for 10…20…or even 30 days of sliding on snow this season? Maybe you just see a weekend or two in your future. Or perhaps you live your life TBD, letting the rhythm of winter's storms determine when you'll hit the hill.

Take a minute or three to ponder such heady questions and then grab the option below that best fits with your hopes and dreams for this winter. However you view yourself, we do know that you're most likely not a fan of paying window rates so know that what you see below are the absolute best deals of the season. Two will go away in once they sell out (the NEW TBD ticket and Quad Packs.) And one will get a pricier come December. But all are much, much better than not buying anything at all and waiting to purchase a day ticket online, or even scarier, at the window. Seriously, don't be that person.You will be sad. Soooooo sad.

1. I'm all in.
Well then, you want a Sugarbush Local or Ikon Pass. Depending on which Ikon Pass you go with, you'll have seven-day-a-week access to both Lincoln Peak and Mt. Ellen. A Sugarbush Local Pass will get you on both mountains, but only midweek access to Lincoln Peak as well as access early and late season when Mt. Ellen isn't open.

If you're of the all-in mindset, but aren't exactly a morning person, who are we to judge. Just grab a NEW Last Chair Pass. It gives you unlimited skiing and riding at both peaks all season long from 1:00 pm until the last chair of the day.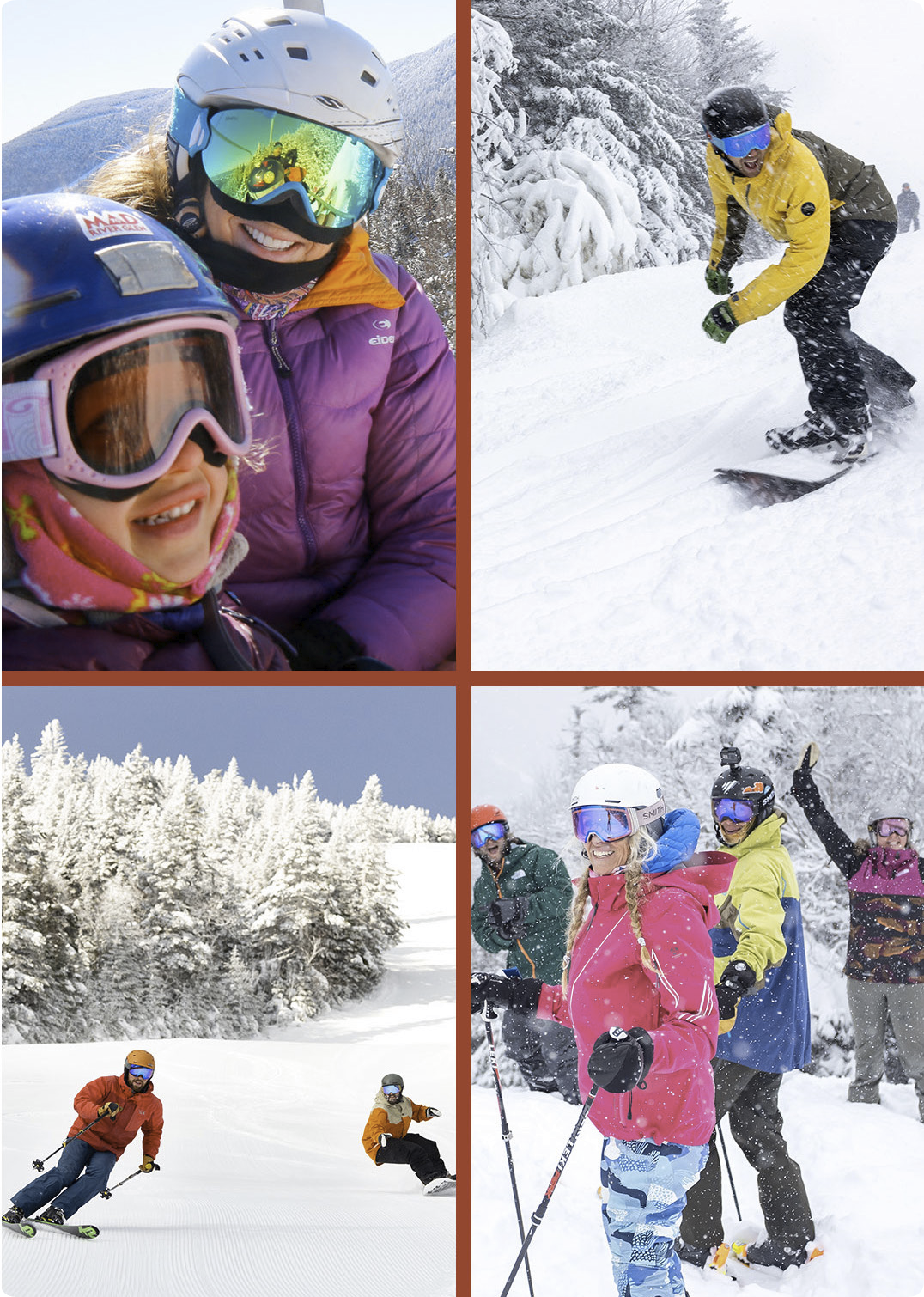 2. I'm shooting for at least four days.
OK, a
Quad Pack
it is. An unrestricted one will get you four any-time tickets for $119 each and the midweek-only QP gives your four for just $94 each. And both are
completely transferable
meaning you can dole out your days to friends and/or family who made the mistake of buying a pass at a different mountain.