About Sugarbush
Discover What Makes and Has Made Us Who We Are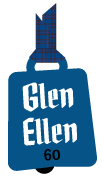 In 1963 Walt Elliot opened Glen Ellen, now known as Mt. Ellen. This season, join us in celebrating Mt. Ellen's 60th Anniversary!
With expansive terrain covering 2,600 vertical feet, Sugarbush brings some of the flavor of western skiing to the East and boasts one of the largest uphill capacities in the northeast region. Our resort extends across two mountains and 111 trails between Lincoln Peak and Mt. Ellen, connected via chairlift and shuttle bus. With immense terrain variety between the two areas, there are unlimited ways to unleash your own personal potential.
Lincoln Peak Village offers many lodging and dining options, and serves as home base for many of our services like the Ski & Ride School and Rentals. The terrain at Lincoln Peak has something for everyone, from mellow groomers for beginners to the legendary terrain of Castlerock Peak, full of narrow, steep, and winding trails.
Over at Mt. Ellen, the third-highest peak in Vermont, you'll find steeps, wide-open cruisers, some great intermediate terrain, and our Riemergasse Terrain Park. Mt. Ellen is an understated experience, with a rustic base lodge that's home to the convivial Green Mountain Lounge and state of the art Vermont Adaptive Ski & Sports facility. Mid-mountain, Walt's at the Glen House offers gourmet grilled-cheese sandwich selections and local beers on tap just steps from the lifts.
Whether at Mt. Ellen or Lincoln Peak, skiing in the trees delivers a brand new adventure. Twenty-eight wooded areas provide beginner to advanced tree skiing, and the 2,000-acre Slide Brook Basin acts as an adventurer's paradise, tucked in between two mountains.
Want to learn more about what to expect when you visit Sugarbush and how to plan your trip? Check out our Visitor's Guide for insider tips, in-depth guides, and resources to help you craft the best experience possible.
Sugarbush History
In 2001, Win Smith and a small group of minority investors created Summit Ventures NE LLC to purchase Sugarbush Resort from the American Skiing Company. Win owned and operated Sugarbush for 18 years until the resort was purchased by the Alterra Mountain Company on January 14, 2020. Alterra Mountain Company owns 15 ski resorts throughout the USA and Canada including Stratton Mountain and Mont Tremblant in the East and Deer Valley, Steamboat, and Squaw Valley in the West.
Win retired as President and COO of Sugarbush Resort on September 1, 2020. John Hammond, who has been a part of the Sugarbush team for over 30 years, has taken over as President and Chief Operating Officer. John grew up in Middlebury, Vermont and graduated from the University of Vermont where he received his BS in Recreational Management. Prior to his new position, John was Vice President of Mountain Operations and Recreational Services.

Sugarbush encompasses two mountain areas and offers multiple lodging options, an array of dining venues, an award-winning ski school, and a fully appointed Health and Recreation Center. The resort employs approximately 165 year-round and close to 1,000 in the height of the winter season.

Under Win Smith's ownership, Sugarbush invested over $70 million in mountain improvements including 7 new lifts and significant upgrades to its snowmaking system, such as replacing old technology with new low-energy equipment. By joining the Alterra Mountain Company family, additional resources will be available to continue improving the on-mountain guest experience in the years ahead.

Beginning in 2005, Sugarbush embarked on an ambitious revitalization of the Lincoln Peak base area. Clay Brook Hotel and Residences and Gate House Lodge were completed in December 2006. Two new skier-services buildings, The Farmhouse and The Schoolhouse, were completed in December 2010. The next phase of development included Rice Brook Residences, which offers fifteen whole-ownership townhomes and condominiums. It was completed in 2013 and ties together the historic Sugarbush Village with the new Lincoln Peak Village. Gadd Brook Slopeside offers two-, three-, and four-bedroom privately-owned condominiums and was completed in 2016.

In the warmer months, Sugarbush is a popular place for weddings and conferences. Sugarbush Golf Club is one of only two courses in Vermont designed by Robert Trent Jones, Sr. Summer activities also include downhill mountain biking, zipline, disc golf, kids adventure camps, tennis camps, hiking, and other outdoor activities.

Sugarbush is located in the scenic Mad River Valley of Vermont, a working landscape that is home to pasture-raised meat, dairy, and vegetable farms with celebrated producers such as von Trapp Farmstead artisan cheese, American Flatbread, and Lawson's Finest Liquids craft brewery. The area is also well known for its swimming holes, mountain-biking networks, hiking, fishing, and cross-country skiing. It is home to the Long Trail and Mad River Glen cooperative ski area.
Over the years, we've continued to make lots of new memories while celebrating the old ones. We've seen historic events make triumphant comebacks while welcoming new ones. To add to our event lineup, each year, the Sugarbush Wall of Fame will recognize those who have contributed to the Sugarbush experience from 1958 to the present.
From events to snowstorms, tasty eats to bluebird days, we look forward to the many memories to come here at Sugarbush.

Sugarbush Fun Facts
Sugarbush opens on Christmas Day in 1958 with the greatest vertical rise in the east.
In 1993, Warren Miller Films at Sugarbush.
First gondola in the United States.
The Slide Brook Express Quad is the longest and fastest detachable quad in the world. Installed in 1995, this chairlift travels a total of 11,012 feet between Lincoln Peak and Mt. Ellen.
The Wunderbar is the first bar to open at a ski resort.
Sugarbush is sold in 2001 to Win Smith and Joe Riemer.
In the 1960s, Stein Eriksen, Olympic Gold medalist served as director of the Sugarbush Ski School.
In 1963 Walt Elliot opened Glen Ellen, now known as Mt. Ellen. Over the years some of the trails have changed names. Here are some favorites: Scotch Mist » Black Diamond Rush, Hoot Mon » Walt's Trail, Royal Tartan » Hammerhead, Devil's Elbow » Elbow and Aberdeen Alley » Northway.
Building quads in 2017 – the Village Double and Sunshine Double are replaced with fixed-grip quad lifts.
The 1995-96 and 2016-17 are tied for the most snowfall in one season. Those seasons we received 363".
The Vermont Band Phish played at Mt. Ellen July 16th, 1994, and July 2nd and 3rd, 1995.
First Eastern resort with cat skiing.
The Gadd Era (1958-1977)
On December 25, 1958 Damon and Sara Gadd and their partner, Jack Murphy, opened Sugarbush. Lixi Fortna, hired to help run the mountain, shared duties with Damon, Sara and Jack—from ticket selling to tending bar, the four worked long hours by candlelight. Lift tickets were just $5.50. Damon and Sara brought well-known figures to work for the resort, such as Peter Estin, Sigi Buchmayr, and Stein Eriksen. This group drew big-name guests such as the Kennedy clan, actress Kim Novak, fashion designer Oleg Cassini and his brother, Igor—a gossip columnist, heirs and heiresses, a countess or two, and lots of models. This Jet Set crowd became the standard for the Sugarbush scene and the resort became known as "Mascara Mountain."
Press from the Gadd Era:
Skiing, Gondolas With Soul
Ski Mag, 1960 Legacy
Sports Illustrated, November 18, 1963
The Cohen Era (1977-1983)
In 1977 the Gadds sold Sugarbush to Roy Cohen, who invested millions of dollars expanding the resort. In 1979 Cohen purchased neighboring Glen Ellen Ski Area and created Sugarbush North—the third highest mountain in Vermont.
The ARA Services Era (1983-1984)
In 1983 ARA Services, a Philadelphia food supplier purchased the Resort. In 1984 the Italian-made gondola, installed by the Gadds, was removed and was superceded by the Super Bravo and Heaven's Gate triple chairs. This change increased uphill capacity from 450 skiers per hour to 1,800.
The Claneil Era (1984-1995)
ARA Services sold the Resort in 1984 to another Philadelphia company, Claneil Enterprises. In 1990, Claneil management installed three new lifts on Mt. Ellen, including the "world's fastest quad," the Green Mountain Express. A base to summit ride was cut from 21 minutes to 13 and lift lines virtually disappeared. Sugarbush was transformed into a four-season resort by Claneil's purchase of the Sugarbush Inn and Country Townhouses, the golf course, tennis center, three restaurants, and a cross-country ski complex, plus securing the management of seven condominium complexes.
The Les Otten/ASC Era (1995-2001)
Les Otten purchased Sugarbush in May 1995 with the intention of revitalizing Sugarbush in the largest single-season lift and snowmaking expansion in North American ski industry history. Less than six months later, Sugarbush had seven new lifts, three-hundred percent more snowmaking, a 63 million gallon snowmaking pond, and its two base areas were connected with the Slide Brook Express—the longest and fastest high speed quad in the world. Mr. Otten and the American Skiing Company sold the resort to Summit Ventures in the autumn of 2001.
The Summit Ventures Era (2001-2019)
Sugarbush was owned by Summit Ventures NE LLC, whose majority owner was Win Smith and his family along with a few other individuals including Adam Greshin. During those years, over $70 million was invested in revitalizing the base area at Lincoln Peak. Three new lodges were constructed as well as Clay Brook Hotel & Residences and Rumble's restaurant. Additionally, seven new lifts were installed and significant upgrades were made to the snowmaking system. A number of innovations were also introduced such as new pass products and the Cabin Cat, which allowed for first tracks on powder mornings and evening dinners at Allyn's Lodge followed by a guided ski down on freshly groomed trails.
Alterra Mountain Company Era (2020-Present)
Sugarbush was purchased by Alterra Mountain Company in January 2020. The company is a family of 15 iconic year-round mountain destinations, including the world's largest heli-ski operation, offering the Ikon Pass, the globe's newest season pass that invites skiers and riders to seek the unique of each mountain. Headquartered in Denver, Colorado, with destinations across the continent, Alterra Mountain Company is rooted in the spirit of the mountains and united by a passion for outdoor adventure. Alterra honors each destination's unique character and authenticity and celebrates the legendary adventures and enduring memories they bring to everyone www.alterramtnco.com.